The goal of Pilot Core A (PCA) for Alzheimer's disease/Alzheimer's disease related dementias (AD/ADRD) is to use a multidisciplinary, collaborative approach to identify, develop, refine, and disseminate promising technologies that have high potential to improve the health and wellbeing of older Americans living with AD/ADRD and/or their caregivers, with an emphasis on those that can mitigate current disparities in access and delivery of dementia care.
Core Leadership: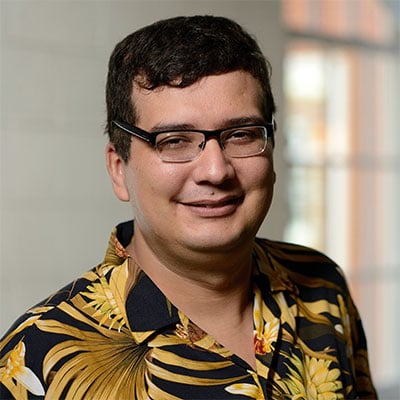 Co-Director, Pilot A (AD/ADRC)
Pilot Core A Engineering Resources Core Leaders
Core Activities:
To develop an annual call and fund pilot studies focused on the application of AI and related technologies to improve the health and wellbeing of older adults with AD/ADRD and/or their caregivers

To ensure pilot projects are well-designed, timely and rigorous by providing intellectual leadership, oversight, and access to all JHU AITC core resources

To assist in the further development and translation of completed pilot projects into products that will benefit older adults with AD/ADRD and/or their caregivers

To expand the expertise and network of funded investigators focused on advancing dementia- related AI technologies
To advance the use of digital technologies in diagnosing early stages of Alzheimer's disease (AD) and mild cognitive impairment (MCI), we propose a research project using voice recordings, neuropsychological tests, neuroimaging, and neuropathology data. By developing interpretable deep learning models, we aim to identify cognitive abnormalities in speech that align with brain atrophy patterns and neuropathology grades. The project's success will provide a validation framework for researchers and expand the application of voice technologies, making them accessible to diverse populations.
EZ-Aware is an easily accessible digital health platform that uses active and passive monitoring of cognitive and behavioral functions in older adults' everyday environments. Current cognitive screening tools to detect Mild Cognitive Impairment (MCI) are time-consuming, are not used routinely, do not assess functional abilities in daily life, and are not sensitive to the earliest signs of neurodegenerative disease. To overcome these current barriers and limitations of cognitive screening in older adults,  the goal of the A2Pilot project is to design a functional version of EZ-Aware that will be piloted for feasibility among cognitively healthy individuals and those with MCI. All the study data will be used to form a digital twin model, a digital representation of each individual participant in the study.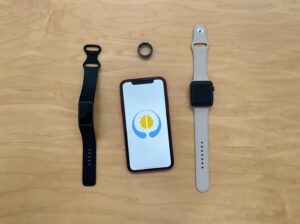 Emerging data suggest COVID-19 increases the risk for or potentiates the onset of Alzheimer's disease in older adults. Those living in underserved urban as well as rural communities face distinct challenges in accessing dementia care. There is an urgent need to identify novel methods to evaluate the impact of COVID-19 on the cognitive health and dementia risk of older at-risk adults, and to do so in a manner that facilitates access for those in low resource settings. The DANATM Cognitive Assessment Tool is an FDA-cleared mobile application developed and validated to detect subtle cognitive dysfunction. The study team has successfully partnered with DANA developers to track cognitive trajectories following COVID-19. In this prospective cohort study, older adults will complete the DANA battery on multiple occasions following COVID-19 illness. By applying machine learning techniques to the in-home, app-based measurement of cognition this project will develop a more accurate, reliable, and accessible method of detecting and predicting cognitive decline and Alzheimer's risk following a COVID-19 illness.